Description: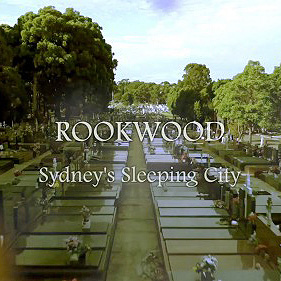 HIDDEN is an annual outdoor sculpture exhibition that takes place in Rookwood Cemetery. The exhibition features works by midcareer, established, and emerging artists, as well as collaborations and community groups. The works are displayed throughout the cemetery, and visitors are invited to explore the diverse cultural heritage of Australia's largest and most historic cemetery.

Parking is limited so it is recommended to travel by train. The train leaves Gordon at 8:48 am and arrives at Lidcombe at 9:44 am. We'll meet just beyond the ticket barriers at Lidcombe train station at 9:50 am however, before that we'll meet in the second last carriage of the train. For anyone not travelling by train we'll be walking along Railway Parade to East Street and entering the cementery via the gate a short distance along East Street. We'll meet you at that gate at about 10 am.

We'll meet for lunch at the Village Café within the cemetery at 12 noon.