Description: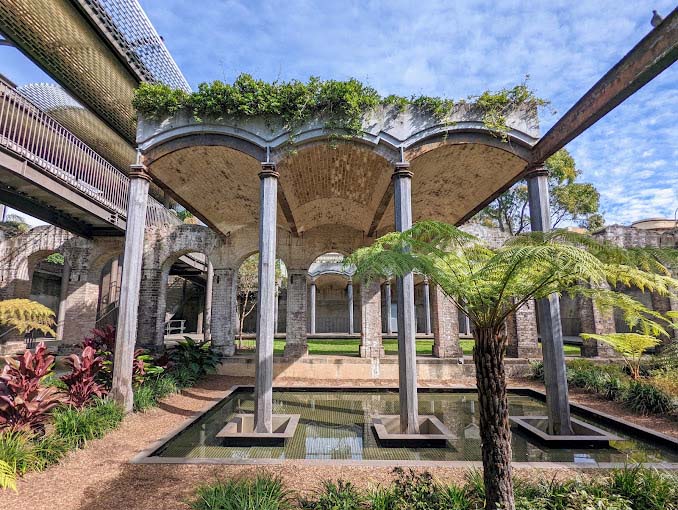 After meeting we'll explore the Reservoir Gardens. Entry is free. The reservoir
stored and supplied water from 1866-1899. After being decommissioned it was
used as a storage facility and later as a garage for Water Board cars and lorries.
The site was restored and opened in its current form in 2009.
After exploring the Reservoir, you are free to explore the surrounding area at
your leisure. Some attractions are –
Barracks Reserve which sits between Oxford St and Victoria Barracks which
houses the Army Museum of NSW
Paddington Town Hall and the Palace Chauvel Cinema

The Intersection (Cnr Glenmore Rd, Hopwell Lane & Gipps St). This features
street art, Australian Fashion Walk of Style (brass plaques honouring designers)
and fashion stores.
Fiveways Paddington (cnr Glenmore Rd, Heeley St, Broughton St & Goodhope
Sts). This is considered to be the heart of Paddington.
We'll meet at 1 pm at Berkelouw Café in Berkelouw Books, 70 Oxford St.
The bus stop for returning to the city is a short distance from the café towards
the city on the same side of the street.