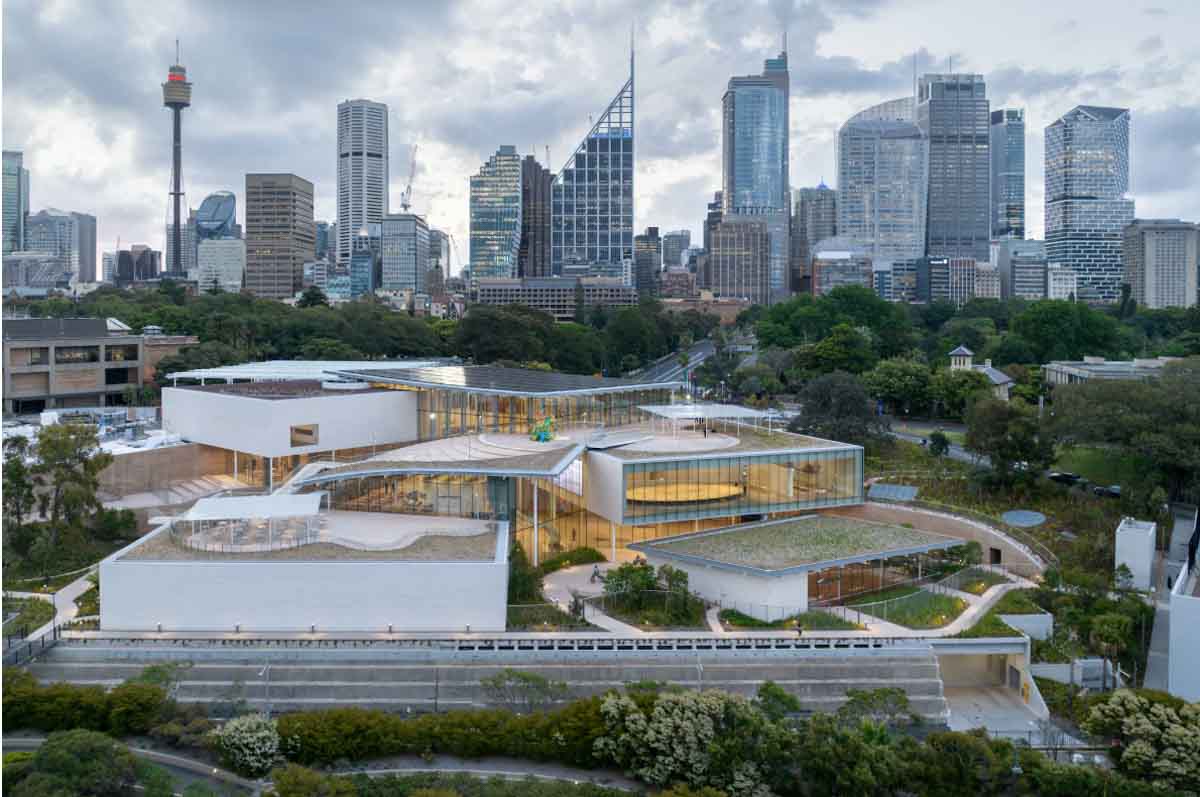 The Sydney Modern is a major expansion of the Art Gallery of NSW. It was designed by the Japanese architectural firm SANAA, with aim of creating a blend of 'art, architecture and landscape', endeavouring to make the structure like a park itself.
There are five gallery spaces, one being The Tank. During WWII two large tanks were built at Woolloomooloo to provide fuel for the naval fleet at Garden Island. One has been converted into a spectacular gallery known as the The Tank.
For further information visit https://www.artgallery.nsw.gov.au/sydney-modern-project/
We will meet at the Art Garden, between the South and North buildings of the Art Gallery of NSW. Spend perhaps two hours in and around the gallery, then meet at the Terrace on the Domain, across the road from the gallery, for coffee/lunch or take away coffee and picnic lunch in the park.
For those who wish to continue the day, a leisurely walk down through the Botanical Gardens to Circular Quay is an option.