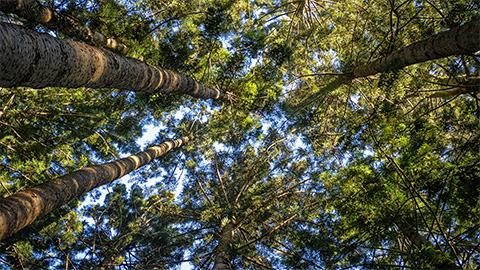 Located at 95 Castle Hill Road West Pennant Hills, Cumberland State Forest contains 40 hectares of native forest.
The original privately-owned land was cleared in 1908 and then taken over by the NSW Forestry Commission in 1938 and dedicated as a State forest in 1939.
One third of the land was planted as an arboretum while the rest was allowed to regenerate naturally.
There are a range of lovely walks with a surprising diversity plant and bird life. These include (see map):
The short and easy Sensory Trail (30 mins)

The 1km Palm Gully Trail of moderate grade

The Forestry trail of 1.3km and moderate grade
There is a café in the Park, as well as a nursery for those with green fingers.
As a NSW State Park, you could also bring your pooch, as long as it is on a lead and you can take photos at the same time.
We suggest meeting at the café at 10.30am and then wandering from there, and we can then catchup for lunch at the café or BYO in one of the picnic areas.
Judith Bennett and Jan Glover are great fans of the area and Judith has taken many of her bark pictures there. (See jbphotos.myportfolio.com/trees-natures-canvas)
So come and enjoy a relaxing wander amongst the trees and let nature rejuvenate you!