Description: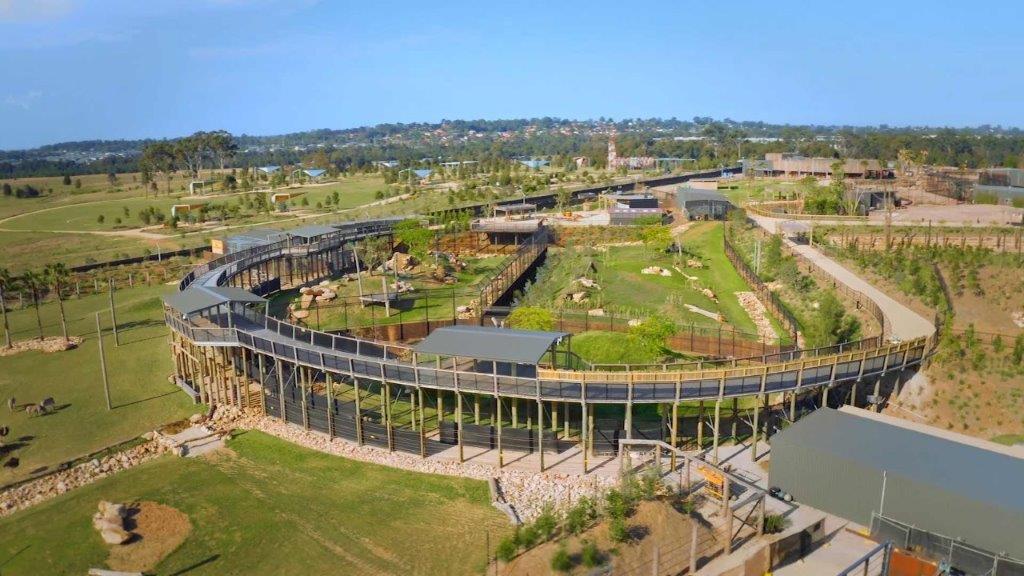 Come with us on the final outing of the year to Sydney Zoo in Western Sydney.
The zoo was only opened in December 2019, so should be new to most of us. It has over 2000 animals from Australia and around the world spread across around 30 large enclosures. We can view most of these with unrestricted views from the raised boardwalks which should make for great photos. Bring your telephoto lens!
Among the animals are lions, cheetahs, African painted dogs, hyenas, spider monkeys, tigers, zebras, chimpanzees and baboons, as well as Aussie wombats, echidnas, dingos, emus, koalas, Tasmanian devils and kangaroos. There is also a large reptile and nocturnal house, and an aquarium with fish and penguins.
COVID-19
We have chosen this outing as it allows members to travel by car and avoid public transport and is a location where it should be relatively easy to maintain social distancing. NSW restrictions now allow up to 30 people to gather outside in a public place. Restaurant/café bookings are now raised to 30 as well. Please bring your own hand sanitiser, a mask if you wish to wear one, and follow all government guidelines relating to COVID-19.
Ticket Pricing
If we get a minimum of 15 people we will be able to get a special group rate. Normal pricing is $39.99 for adults and $29.99 for seniors. Tickets must be bought online and parking is included.
Getting There
Sydney Zoo is located in Bungarribee in the Western Sydney Parklands, in Western Sydney. It's just off the M4/M7 and the Great Western Highway near Eastern Creek and should take about 30-40 minutes from the North Shore via the M2/M7. Car is the recommended transport option. Parking is included in the price of your ticket.
Suggested timing
Suggested arrival time at the zoo is around 10 am. If we get the group rate, we may need to all go in together – to be confirmed. We can meet inside the entrance at 10.15 before we go our own ways with our cameras.
Program
There is no formal organisation once inside the zoo. I think we will need at least 2 hours to see everything, and with our cameras, I suggest we work on that as a minimum. There are cafés, kiosks and main eatery for lunch, or you can take your own. Return home as and when you are ready.
On the way home
While in the West Sydney Parklands, you might like to visit the Nurragingy Reserve off Knox Road in Doonside (about 10 minutes from the zoo). There are walking tracks, lakes and a Chinese Garden to enjoy.
To join this outing:
Please sign up on the club website by indicating your attendance. We will not be arranging car-pooling. If you want to share transport, please arrange it yourself with someone you feel comfortable travelling with. Contact Nigel Streatfield on outings@ncp.org.au with any questions.