Description: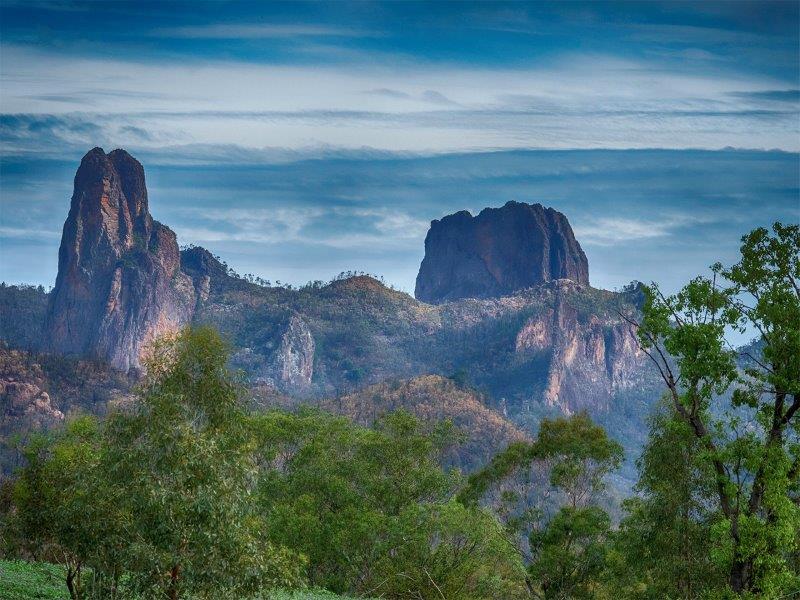 Ancient landscapes, star gazing and country charm
16 – 19 October 2020, Trip to the Warrumbungles and Pilliga Forest
Come with us on a 4 to 5 day visit of the iconic Warrumbungles and Pilliga Forest! Astrophotography, mountainous landscapes, bushland, wildlife, heritage towns and buildings, vineyards and rolling hills and valleys.
Warrumbungles and Pilliga Forest
The Warrumbungles, an ancient volcanic range located in the Warrumbungle National Park, is unrivalled in Australia. Not only do we have beautiful rocky cliffs and mountains, but the park itself is a dark sky park, providing fascinating views of the night sky. There will be a crescent moon, but it will set in the early evening, so should be good for astro after that – clouds permitting!
Basing ourselves in Coonabarabran gives us ready access to a multitude of sights and walks. Coonabarabran is a 5.5 to 6 hour journey from Sydney, and we will stay there for the Friday, Saturday and Sunday nights (16, 17, 18 October).
Close by is the Siding Spring observatory, well worth a visit both for its elevation (and photos over the hills and valleys) and insights into how the huge telescopes (i.e. cameras) work.
With the Warrumbungle National Park are many walks of various grades, including picnic areas, valley walks and mountain walks for the fitter and more adventuresome. The views from many locations are uplifting.
Just 35 mins north west is the beautiful Pilliga National Park with ancient Sandstone Caves giving a glimpse into Aboriginal life over 40 thousand years ago and Sculptures in the Scrub near Dandry.

Full details of the itinerary for the trip, the Warrumbungles and surrounding area, and accommodation options, etc, can be found in the attached PDF document.
Getting there and getting home
There are at least three ways to get to Coonabarabran, each offering unique sights and photo experiences:
West over the mountains then north through Mudgee and Gulgong

North towards Cessnock, then northwest via Denman,

North towards Newcastle, then northwest and going further north through Musswellbrook and Murrurundi.
Some people may elect to stop overnight at Mudgee on the way up, with its colonial heritage building, local wines and paddock to plate dining, bird watching at Putta Bucca Wetlands (a reclaimed quarry), and walks along the river. We'll make a recommendation on where to stay a bit closer to the time, which you will book yourself.
Further along this route is the Gulgong, the town on the Ten Dollar Note, giving a fascinating glimpse into the past including the 19th century gold rush.
At Ulan, on the way further north is a wonderful oasis called The Drip which meanders along the Goulburn River. Rain water trickling through the porous rock wall makes it an oasis.
There's also Dunedoo, a small country town which loves poetry, art and rural life.
Coming back, we'll take the Hunter route, stopping overnight in Denman for those with a bit of time, allowing exploration of the Upper Hunter with its wine and food trails!
Arrangements
Due to the COVID-19 pandemic, we believe it is best if we only pre-book hotels that will allow flexibile cancellation policies. We will provide a list of recommended hotels in Coonabarabran, but it may be better if everyone books their own. More information will follow on that shortly. If you wish to stay overnight in Mudgee and/or Denman on the way there or home please book your own accommodation once arrangements for Coonabarabran are made.
We encourage you to carpool if you are comfortable with sharing. If you need help to organise that, let Heather Miles (heather@ncp.org.au) or Nigel Streatfield (outings@ncp.org.au) know. Any questions, please let us know. More information will be available shortly.