Description: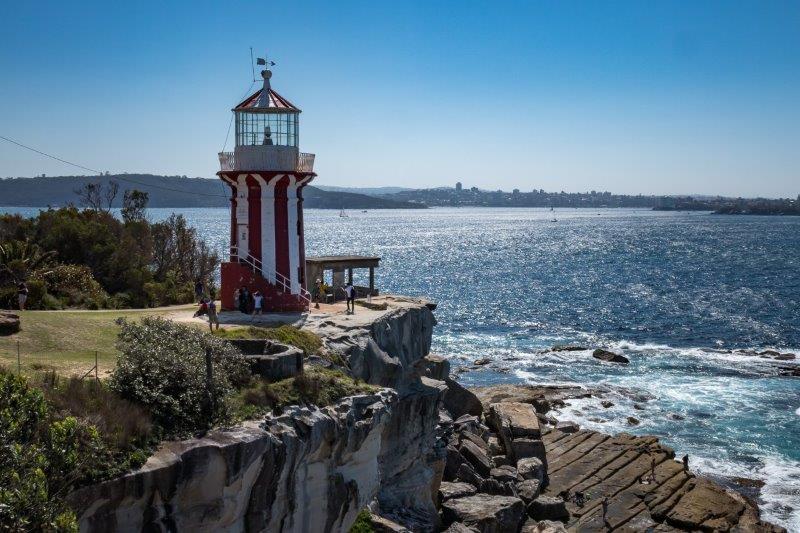 Watsons Bay on the South Head peninsula is an easy day trip from the city. It's Australia's oldest fishing village and home to waterfront restaurants, great walking trails, and a harbourside park perfect for picnics. It's also home to the famous seafood restaurant, Doyles, either for fine dining or for takeaway fish 'n' chips.
There's plenty of history as Watsons Bay is rich in indigenous and colonial heritage. There's the clifftop walking track on either side of The Gap, so lots of photo opportunities and the South Head heritage trail takes you past Camp Cove, Lady Bay Beach (nude bathing permitted), and then on to the tip of South Head. You'll find here the historic red and white striped Hornby Lighthouse, built in 1858 after the Dunbar was shipwrecked and sank.
Getting There
Train to Wynyard, then on to Circular Quay. Ferries to Watsons Bay depart every half hour from Wharf 2 – make sure you get the Sydney Ferries departures, especially if you have an Opal Gold card!
Suggested timing
10.11 Train from Gordon (Lindfield 10.15, Chatswood 10.21) arrives Circular Quay 10.51. Second last carriage as usual. If there is trackwork that weekend, then catch the buses and aim to be at Circular Quay in time to catch the following ferry.
11.17 Ferry from Wharf 2 arrives 11.40
Program
There is no formal organisation, but I suggest... Once we get to Watsons Bay, we start with the South Head Heritage Trail out to the lighthouse, before returning to Watson's Bay for lunch. Bring your own lunch or sample the offerings from Doyles or one of the other pubs or restaurants around the ferry wharf and nearby. Afterwards we'll explore the Gap overlook and the cliff path in a southerly direction until your feet are telling you to stop – or we reach Bondi!!
To join this outing:
Please sign up on the club website or contact Nigel Streatfield on

outings@ncp.org.au