Description: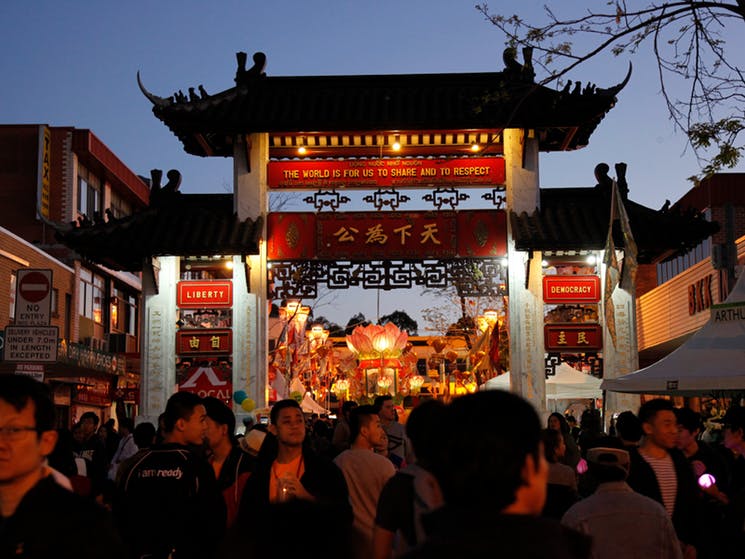 Cabramatta Moon Festival is a unique cultural event like no other, attracting more than 90,000 people each year. Join us as we discover what the fuss is all about!
Be enticed by the delicious and authentic food stalls that line the streets, live entertainment, free rides and activities, spectacular fireworks and the overall energetic atmosphere. This is a family friendly event that caters for visitors of all ages.
There will be special guest appearances as well as crowd favourites such as traditional lion dances, the Moon Goddess and children's lantern parade, and competitions such as one-handed prawn peeling.

It is going to be very busy so taking a car is not recommended, we will meet on the train or outside Cabramatta station.

Suggested train timings:
Gordon 9.26, Lindfield 9.30, Chatswood 9.36 to Town Hall 9.59.
Town Hall 10.09, Central 10.13 to Cabramatta 11.00.
As usual we will try to meet up in the second last carriage.

If you want to make your own way, then meet outside Cabramatta station at 11.00am. Meet on the western side in Railway Parade at the junction with Arthur Street.