Description: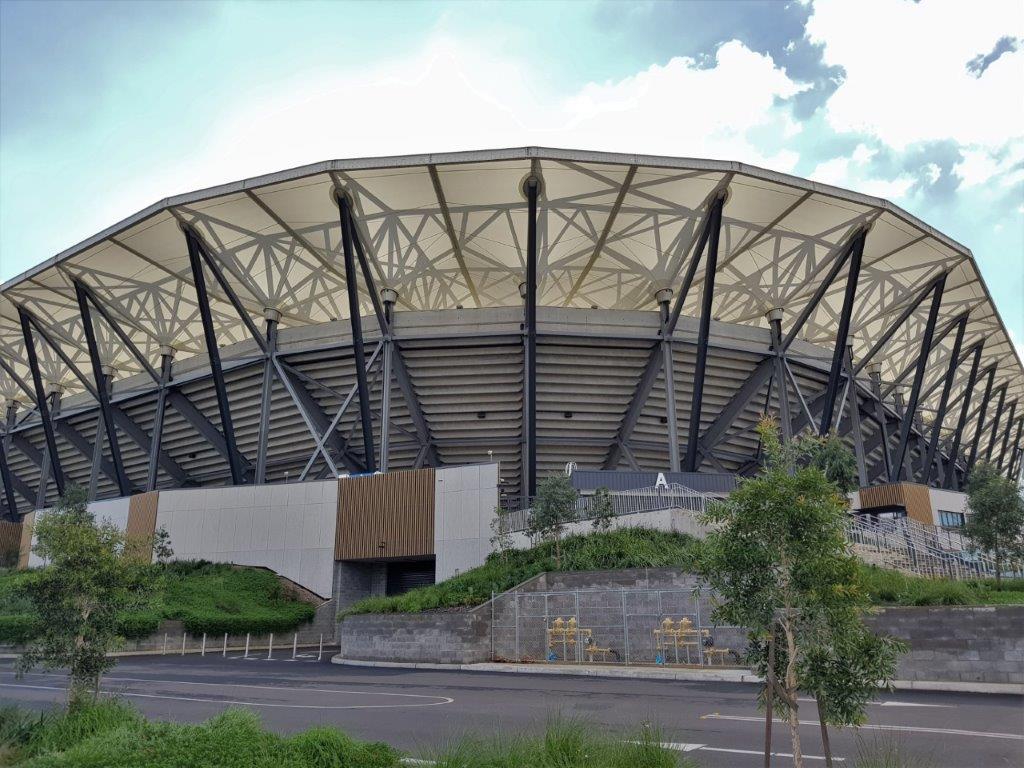 Parramatta
26th July 2020
Parramatta was founded in 1788, the same year as Sydney, and is the oldest inland European settlement in Australia and the economic capital of Greater Western Sydney. There are a lot of modern and historic buildings, bridges, park lands and the river. The Old Government House, established in 1799, is a world heritage site and museum within Parramatta Park and is Australia's second oldest surviving building. There's also Bankwest Stadium which has some interesting photo opportunities.
Getting There and Parking
Arrival time: 11.00 am
It is approximately a 30 minute drive to Parramatta from the Gordon/Lindfield area via the M2, or around 45 minutes via Ryde and Victoria Roads - depending on traffic of course.
There is a big car park in the open near the new Bankwest stadium – address is Parking, 24 O'Connell Street if you're using Google Maps. I believe this is free at weekends, but check the machines on the day. In the week it is $3 per hour, max $13 for all day. NRL matches for 26th July are currently not allocated to grounds, and it doesn't look like Bankwest will be used on the Sunday, but if it is we will need to reschedule this trip.
Program
In the COVID-19 times it is important that whatever we do, we ensure that we keep up our social and physical distancing, so we won't be going round in one big group. I suggest that, once we have met at the stadium car park, we split into small groups and head out to photograph the various different areas.
I am trying to see if it's possible to organise a private tour of Bankwest Stadium, but tours are currently suspended, so I don't know if this will be possible. We can still walk around the outside of the stadium.
Other areas for photography include:
Parramatta Park

Old Government House (currently closed until 30th June)

Entry fees: National Trust Members – FREE, Adult - $15, Concession/child - $10

Riverside walks

Parramatta City Centre (though there is a lot of construction there at the moment).

Westfield Parramatta – if you're in need of a little retail therapy!!
Lunch
There are a large number of eateries (pubs, restaurants, fish and chip shops, cafes, etc) in Parramatta, but I don't think it's going to be practical to try to book us all into one place with the current restrictions. It may be better to try to eat in smaller groups, or take a picnic lunch.
Car pooling
- Please advise whether you need a lift from Gordon Station, or whether you are able to provide lifts to anyone needing a ride.
To join this outing:
Please indicate your attendance on the club website under program or, if you're having trouble doing that, then contact Nigel Streatfield on

outings@ncp.org.au